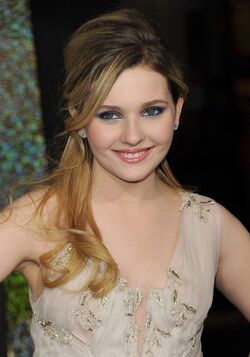 Abigail Kathleen Breslin was born in April 14, 1996. Her brother Spencer is also an actor. Abigail Breslin guest-starred as Patty Branson in the SVU episode "Birthright". She has appeared in shows like NCIS (Sandy Watson, "See No Evil") and movies like Nim's Island, Kit Kittredge: An American Girl, Little Miss Sunshine and Signs.
She has been on the Letterman show, Regis and Kelly and numerous interviews have been done with her.
Ad blocker interference detected!
Wikia is a free-to-use site that makes money from advertising. We have a modified experience for viewers using ad blockers

Wikia is not accessible if you've made further modifications. Remove the custom ad blocker rule(s) and the page will load as expected.