Ann Morgan Guilbert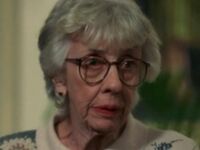 Character
Church Lady
Date of birth
16 October
1928
Place of birth
Minneapolis, Minnesota
Date of death
14 June 2016
Place of death
Los Angles, California
IMDb profile
Ann Morgan Guilbert was an actress who played an unnamed Church lady in the Law & Order: Special Victims Unit season 9 episode "Alternate".
She was best known for her television roles as Millie Helper on The Dick Van Dyke Show in the 1960s and Yetta Rosenberg (Fran Drescher's doddering grandmother) on The Nanny in the 1990s.
Ad blocker interference detected!
Wikia is a free-to-use site that makes money from advertising. We have a modified experience for viewers using ad blockers

Wikia is not accessible if you've made further modifications. Remove the custom ad blocker rule(s) and the page will load as expected.