Ad blocker interference detected!
Wikia is a free-to-use site that makes money from advertising. We have a modified experience for viewers using ad blockers

Wikia is not accessible if you've made further modifications. Remove the custom ad blocker rule(s) and the page will load as expected.
Bosnia and Herzegovina
is a small, nearly landlocked country in Eastern Europe. A former part of the Socialist Federal Republic of Yugoslavia, it gained its independence during the
Bosnian War
in the 1990s. Bosniak Muslim
Nina Zergin
fled the country with her brother
Milan
during the war, as did the family
Rodchenko
. Serbian soldiers
Simon Matic
and
Stefan Tanzic
fought in the war, and both committed numerous rapes (at least three of Tanzic's victims,
Anya Ragova
,
Marta Stevens
, and
Ileana Jashari
fled shortly after).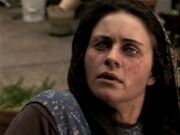 The violence grew to a point where the international community intervened. Missile engineer Andrew Croft travelled to Bosnia with his ward Michael Goran to consult on the aerial bombing campaign initiated by the United States Air Force. (SVU: "Wrong Is Right")

The fallout from the Bosnian War spilled over to the United States. Tanzic and Matic both emigrated to the US to avoid prosecution for their war crimes and settled in New York City; Tanzic took a false name, Steven Panacek, and started a family. As luck would have it, Tanzic's victims arrived in the same city. In 2000, Ragova and Stevens both encountered Tanzic. Seeking vengeance, they murdered and castrated him in his cab. (SVU: "Payback")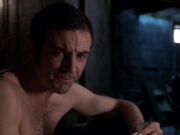 In
2002
, Simon Matic re-emerged on the law-enforcement radar when he kidnapped the family of
Lucas Colter
, an embezzling exec who'd borrowed a lot of money from a loan shark in an effort to cover up his crimes. The loan shark had hired Matic to kidnap Colter's family to give him an incentive to pay, but Matic raped Colter's teenaged daughter
Maggie
, who memorized the tattoo on his back. When she later reproduced the tattoo for the police, Matic was arrested and turned over to international law enforcement to face prosecution for war crimes. (
CI
: "
Homo Homini Lupus
")
Further reading
Edit