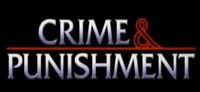 "In the criminal justice system, deputy district attorneys represent the people. The prosecutors you are about to see, and the cases they try, are real. Nothing has been reenacted."
Crime & Punishment was a reality television spin-off of the Law & Order franchise. It premiered on NBC on 16 June 2002, and ran through the summers of 2002, 2003, and 2004.
External link
Edit
Ad blocker interference detected!
Wikia is a free-to-use site that makes money from advertising. We have a modified experience for viewers using ad blockers

Wikia is not accessible if you've made further modifications. Remove the custom ad blocker rule(s) and the page will load as expected.