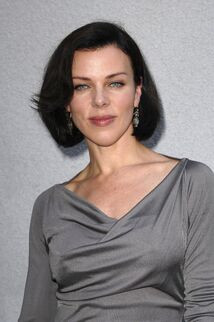 Debi Mazar (born Deborah Mazar on August 13, 1964 in Queens, New York City, New York) is an actress who has guest-starred on Law & Order: Special Victims Unit in the episode "Babes" as Peggy Bernardi.
She is also known as a close friend of Madonna. Her television roles include L.A. Law, Working and That's Life.
She and her husband Gabriele Corcos have their own cooking show on the Cooking Channel called Extra Virgin.
Ad blocker interference detected!
Wikia is a free-to-use site that makes money from advertising. We have a modified experience for viewers using ad blockers

Wikia is not accessible if you've made further modifications. Remove the custom ad blocker rule(s) and the page will load as expected.