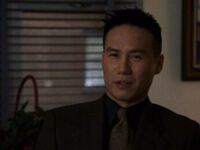 The term Agent (Special Agent, FBI Agent) is used to describe any federal criminal or non-criminal investigator or detective.
Agents are typically educated at least as far as the college undergraduate level. Such persons are usually armed and have the power to arrest and conduct investigations into the violation of federal laws.
The Federal Bureau of Investigation and Bureau of Alcohol, Tobacco, Firearms and Explosives have several Special Agents working for them.
Ad blocker interference detected!
Wikia is a free-to-use site that makes money from advertising. We have a modified experience for viewers using ad blockers

Wikia is not accessible if you've made further modifications. Remove the custom ad blocker rule(s) and the page will load as expected.