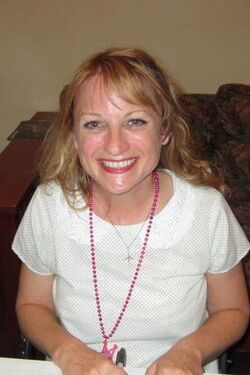 Heidi Hynden Walch was born 1 February, 1971 in Davenport, Iowa. She is an American actress who played Angel Monroe in the Law & Order episode "Blue Bamboo". She recently voice played as Starfire in Teen Titans and Teen Titans Go!, including Princess Bubblegum in Adventure Time.
Ad blocker interference detected!
Wikia is a free-to-use site that makes money from advertising. We have a modified experience for viewers using ad blockers

Wikia is not accessible if you've made further modifications. Remove the custom ad blocker rule(s) and the page will load as expected.