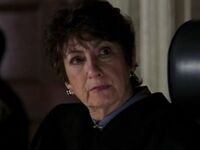 A judge or justice is an official who presides over a court. The powers, functions, method of appointment, discipline, and training of judges vary widely across different jurisdictions.
A judge is addressed as "Your Honor" or "Judge" when presiding over the court. The judges of the Supreme Court of the United States, and the judges of the supreme courts of several U.S. states and other countries are called "justices" or "judges of the peace".
Judges have court deputies or bailiffs as their main devices to maintain decorum in the courtroom.
Ad blocker interference detected!
Wikia is a free-to-use site that makes money from advertising. We have a modified experience for viewers using ad blockers

Wikia is not accessible if you've made further modifications. Remove the custom ad blocker rule(s) and the page will load as expected.