A problem of jurisdiction arises following the murders, one in Queens and the other in Manhattan, of two nurses.
Main cast
Edit
Recurring cast
Edit
Guest cast
Edit
References
Edit
James Pawl: Probable cause. You got no probable cause.
Mike Logan: You're under arrest because you're probably guilty.
"Once I traded in the Chivas bottle for the Grecian Formula, I became a saint."

– Lennie Briscoe
Shambala Green: Davy Zifrin will be lost in prison.
Ian Feist: Leave him a trail of breadcrumbs.
Background information and notes
Edit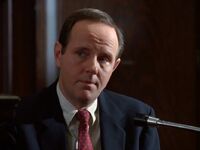 Ad blocker interference detected!
Wikia is a free-to-use site that makes money from advertising. We have a modified experience for viewers using ad blockers

Wikia is not accessible if you've made further modifications. Remove the custom ad blocker rule(s) and the page will load as expected.