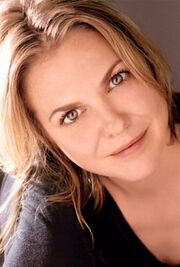 Larisa Oleynik (born on June 7, 1981 in Santa Clara County, California) is an actress who is well-known for her role as Alex Mack on the Nickelodeon TV series The Secret World of Alex Mack from 1994 to 1998.
In 2016, she guest-starred on Law & Order: Special Victims Unit in the episode "Assaulting Reality" as Lizzie Bauer.
Ad blocker interference detected!
Wikia is a free-to-use site that makes money from advertising. We have a modified experience for viewers using ad blockers

Wikia is not accessible if you've made further modifications. Remove the custom ad blocker rule(s) and the page will load as expected.