Law & Order: Special Victims Unit
Talk

8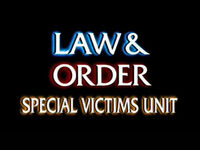 "In the criminal justice system, sexually-based offenses are considered especially heinous. In New York City, the dedicated detectives who investigate these vicious felonies are members of an elite squad known as the Special Victims Unit. These are their stories."
Law & Order: Special Victims Unit is a crime drama television series aired on NBC that premiered in September 1999. It focuses on victims of sexual crimes, such as rape and domestic abuse, as well as cases involving children and the elderly. Its stories also touch on the political and societal issues associated with gender identity, sexual preferences, and equality rights.
The Special Victims Unit is located in the 16th Precinct of the New York City Police Department.
As of now, Special Victims Unit  is the last surviving show in the American Law & Order franchise.
For a list of episodes, see Law & Order: Special Victims Unit episodes.
Regular cast
Edit
Image
Actor
Character
Seasons
Mariska Hargitay
New York City Police Department
(N.Y.P.D.) 16th Precinct, Manhattan
Special Victims Unit (S.V.U.), Junior
(later promoted to Senior) and now
Sergeant Olivia Benson
Seasons 1-present
Kelli Giddish
New York City Police Department
(N.Y.P.D.) 16th Precinct, Manhattan
Special Victims Unit (S.V.U.), Police Detective Third Grade Amanda Rollins
Seasons 13-present
Ice-T
New York City Police Department
(N.Y.P.D.) 16th Precinct, Manhattan
Special Victims Unit (S.V.U.),
Senior Police Detective Odafin Tutuola
Seasons 2-present
Raúl Esparza
New York City,
Manhattan District Attorney's Office,
Assistant District Attorney (A.D.A.)
Rafael Barba, advisor from the
Sex Crimes Bureau for Manhattan
Special Victims Unit (S.V.U.)
Seasons 15-present
(Recurring Seasons 14

Peter Scanavino
New York City Police Department
(N.Y.P.D.) 16th Precinct, Manhattan
Special Victims Unit (S.V.U.), Police Detective Third Grade Dominick Carisi Jr.
Seasons 16-present
Recurring Guest Stars
Edit
Image
Actor
Character
Seasons
Tamara Tunie
New York City Assistant
Medical Examiner (M.E.)
Doctor Melinda Warner
Seasons 7-12
(Recurring Seasons 2-6, 13-present)
Richard Belzer
New York City Police Department
(N.Y.P.D.) 16th Precinct, Manhattan
Special Victims Unit (S.V.U.), Senior
Police Detective
(later promoted to Sergeant) John Munch
Seasons 1-15
(Recurring Seasons 15-present)
Stephanie March
New York City,
Manhattan District Attorney's Office,
Assistant District Attorney (A.D.A.)
Alexandra Cabot, advisor from the
Sex Crimes Bureau for Manhattan
Special Victims Unit (S.V.U.)

Seasons 2-5, 11
(Recurring Seasons  10, 13)

(Guest season 6)

Diane Neal
New York City,
Manhattan District Attorney's Office,
Assistant District Attorney (A.D.A.)
Casey Novak, advisor from the
Sex Crimes Bureau for Manhattan
Special Victims Unit (S.V.U.)
Seasons 5-9
(Recurring Season 12-13)
Linus Roache
New York City,
Manhattan District Attorney's Office,
Sex Crimes Bureau, Bureau Chief
Executive Assistant District Attorney
(E.A.D.A.) Michael "Mike" Cutter
Seasons 13
Melissa Sagemiller
New York City,
Manhattan District Attorney's Office,
Assistant District Attorney (A.D.A.)
Gillian Hardwicke, Advisor from the
Sex Crimes Bureau for Manhattan
Special Victims Unit (S.V.U.)
Seasons 12
Former cast
Edit
Image
Actor
Character
Seasons
Dann Florek
New York City Police Department
(N.Y.P.D.) 16th Precinct, Manhattan
Special Victims Unit (S.V.U.),
Police Captain Donald "Don" Cragen
Seasons 1-15

Christopher Meloni
Former New York City Police Department
(N.Y.P.D) 16th Precinct, Manhattan
Special Victims Unit (S.V.U.), Senior
Police Detective Elliot Stabler
Seasons 1-12
Michelle Hurd
Former New York City Police Department
(N.Y.P.D.) 16th Precinct, Manhattan
Special Victims Unit (S.V.U.), Junior
Police Detective Monique Jeffries
Season 1-2
Adam Beach
Former New York City Police Department
(N.Y.P.D.) 16th Precinct, Manhattan
Special Victims Unit (S.V.U.), Junior
Police Detective Chester Lake
Season 9
(Recurring Season 8)
Michaela McManus
New York City,
Manhattan District Attorney's Office,
Assistant District Attorney (A.D.A.)
Kimberly "Kim" Greylek, former advisor
from the Sex Crimes Bureau for
Manhattan Special Victims Unit (S.V.U.)
Season 10
B.D. Wong
New York City Police Department
(N.Y.P.D.) contracted Forensic Sex Crimes
Psychiatrist Doctor, FBI Special Agent George Huang
Seasons 4-12
(Recurring Seasons 2-3,13-15)
Danny Pino
New York City Police Department
(N.Y.P.D.) 16th Precinct, Manhattan
Special Victims Unit (S.V.U.), Police Detective Second Grade Nick Amaro
Seasons 13-16
Recurring characters
Edit
External links
Edit