Law & Order: Special Victims Unit
Talk

8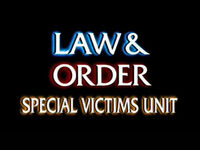 "In the criminal justice system, sexually-based offenses are considered especially heinous. In New York City, the dedicated detectives who investigate these vicious felonies are members of an elite squad known as the Special Victims Unit. These are their stories."
Law & Order: Special Victims Unit is a crime drama television series aired on NBC that premiered in September 1999. Created and produced by Dick Wolf, the series premiered on NBC on September 20, 1999, as the first spin-off of Wolf's successful crime drama, Law & Order.
The Special Victims Unit is located in the 16th Precinct of the New York City Police Department and focuses on victims of sexual crimes, such as rape and domestic abuse, as well as cases involving children and the elderly. Its stories also touch on the political and societal issues associated with gender identity, sexual preferences, and equality rights.
As with the original Law & Order, episodes are often "ripped from the headlines" or loosely based on real crimes that have received media attention.
As of now, Special Victims Unit  is the last surviving show in the American Law & Order franchise.
For a list of episodes, see Law & Order: Special Victims Unit episodes.
Regular cast
Edit
Image
Actor
Character
Seasons
Mariska Hargitay
New York City Police Department
(N.Y.P.D.) 16th Precinct, Manhattan
Special Victims Unit (S.V.U.), Junior
(later promoted to Senior) and now
Sergeant Olivia Benson
Seasons 1-present
Kelli Giddish
New York City Police Department
(N.Y.P.D.) 16th Precinct, Manhattan
Special Victims Unit (S.V.U.), Police Detective Third Grade Amanda Rollins
Seasons 13-present
Ice-T
New York City Police Department
(N.Y.P.D.) 16th Precinct, Manhattan
Special Victims Unit (S.V.U.),
Senior Police Detective Odafin Tutuola
Seasons 2-present
Raúl Esparza
New York City, Sex Crimes Bureau
Manhattan District Attorney's Office,
Assistant District Attorney
(A.D.A.) Rafael Barba
Seasons 15-present
(Recurring Seasons 14)

Peter Scanavino
New York City Police Department
(N.Y.P.D.) 16th Precinct, Manhattan
Special Victims Unit (S.V.U.), Junior Police Detective Third Grade Dominick Carisi Jr.
Seasons 16-present
Recurring Guest Stars
Edit
Image
Actor
Character
Seasons
Jerry Orbach
New York City Police Department
(N.Y.P.D.) 27th Precinct, Manhattan,
Homicide Unit, Senior Police
Detective Leonard W. "Lennie" Briscoe
Recurring Season 1)
Jesse L. Martin
New York City Police Department
(N.Y.P.D) 27th Precinct, Manhattan,
Homicide Unit, Junior Police
Detective Edward "Ed" Green
Recurring Season 1)
Carolyn McCormick
New York City Police Department (N.Y.P.D.) /
Manhattan District Attorney's Office
Psychologist / Psychiatrist
Doctor Elizabeth Olivet
(Recurring Seasons 1-2)
(Guest Season 14)
Sam Waterston
Manhattan Executive Assistant
District Attorney / Manhattan
District Attorney (D.A.)
John James "Jack" McCoy
(Guest Seasons 1, 9, and 11)
Dianne Wiest
Manhattan District Attorney
(D.A.) Nora Lewin
(Recurring Seasons 3-4)
Fred Dalton Thompson
Manhattan District Attorney
(D.A.) Arthur Branch
(Recurring Seasons 4-7)
Linus Roache
New York City,
Manhattan District Attorney's Office,
Sex Crimes Bureau, Bureau Chief
Assistant District Attorney
(B.C.-A.D.A.) Michael "Mike" Cutter
(Recurring Season 13)
Kathryn Erbe
New York City Police Department (N.Y.P.D.) One Police Plaza, Manhattan,
Major Case Squad (M.C.S.)
Lieutenant Alexandra Eames
Recurring Season 14)
Former Main Cast
Edit
Image
Actor
Character
Seasons
Dann Florek
Former New York City Police Department
(N.Y.P.D.) 16th Precinct, Manhattan
Special Victims Unit (S.V.U.),
Police Captain Donald "Don" Cragen
Seasons 1-15
(Guest Season 16)
Richard Belzer
Former New York City Police Department
(N.Y.P.D.) 16th Precinct, Manhattan
Special Victims Unit (S.V.U.), Senior
Police Detective (later promoted to Sergeant) /
Manhattan District Attorney's Office,
District Attorney Investigation Unit
John Munch
Seasons 1-15
(Guest Season 15)

Christopher Meloni
Former New York City Police Department
(N.Y.P.D) 16th Precinct, Manhattan
Special Victims Unit (S.V.U.), Senior
Police Detective Elliot Stabler
Seasons 1-12
Michelle Hurd
New York City Police Department
(N.Y.P.D.) 16th Precinct, Manhattan
Special Victims Unit / Vice, Junior
Police Detective Monique Jeffries
Season 1-2
Adam Beach
Former New York City Police Department
(N.Y.P.D.) 16th Precinct, Brooklyn / Manhattan
Special Victims Unit (S.V.U.), Junior
Police Detective Chester Lake
Season 9
(Recurring Season 8)
Danny Pino
Former New York City Police Department
(N.Y.P.D.) 16th Precinct, Manhattan
Special Victims Unit (S.V.U.), Police Detective Second Grade Nick Amaro
Seasons 13-16
Stephanie March
New York City, Sex Crimes Bureau
Manhattan District Attorney's Office,
Assistant District Attorney
(A.D.A.) Alexandra Cabot
Seasons 2-5, 11
(Recurring Seasons 10, 13)
(Guest Season 6)
Diane Neal
New York City, Sex Crimes Bureau
Manhattan District Attorney's Office,
Assistant District Attorney
(A.D.A.) Casey Novak
Seasons 5-9
(Recurring Season 12-13)
Michaela McManus
New York City, Sex Crimes Bureau
Manhattan District Attorney's Office,
Assistant District Attorney
(A.D.A.) Kimberly "Kim" Greylek
Season 10
B.D. Wong
New York City Police Department
(N.Y.P.D.) contracted Forensic Sex Crimes
Psychiatrist Doctor, FBI Special Agent George Huang
Seasons 4-12
(Recurring Seasons 2-3,13-15)
Tamara Tunie
New York City, Assistant
Medical Examiner (M.E.)
Doctor Melinda Warner
Seasons 7-12
(Recurring Seasons 2-6, 13-present)
Recurring characters
Edit
Actor
Character
First episode
Last episode
Number of
appearances
Steven Zirnkilton
Opening Announcer / Narrator
"Payback"
(Season 1)
N/A
Over 300
Dean Winters
New York City Police Department
(N.Y.P.D.), Manhattan
Special Victims Unit (S.V.U.) /
Narcotics Division / Internal Affairs Bureau (I.A.B.),
Detective Brian Cassidy
"Payback"
(Season 1)
"Downloaded Child"
(Season 15)
27
Chris Orbach
New York City Police Department
(N.Y.P.D.) 16th Precinct, Manhattan
Special Victims Unit (S.V.U.),
Detective Kenneth "Ken" Briscoe
"Payback"
(Season 1)
"Contact"
(Season 1)
11
Connie Nielsen
New York City Police Department
(N.Y.P.D.) 16th Precinct, Manhattan
Special Victims Unit (S.V.U.),
Detective Danielle "Dani" Beck
"Clock"
(Season 8)
"Cage"
(Season 8)
6
Adam Baldwin
New York City Police Department
(N.Y.P.D.) 16th Precinct, Manhattan
Special Victims Unit (S.V.U.),
Captain Steve Harris
"Lost Reputation"
(14)
"Twenty-Five Acts"
(14)
3
Donal Logue
New York City Police Department
(N.Y.P.D.) 16th Precinct, Manhattan
Special Victims Unit (S.V.U.) / Vice,
Lieutenant Declan Murphy
"Gambler's Fallacy"
(15)
"Undercover Mother"
(16)
7
John Schuck
New York City Police Department
(N.Y.P.D.) Chief of Detectives Muldrew
"Outcry"
(Season 6)
"Shadow"
(Season 11)
8
Josh Pais
Former Campaign Manager for
Alex Munoz / New York City Police Department (N.Y.P.D.), Public Information Deputy Commissioner Hank Abraham
"October Surprise"
(Season 15)
"Pattern Seventeen"
(Season 16)
4
Peter Gallagher
New York City Police Department
(N.Y.P.D.), Special Victims Unit
Deputy Chief William Dodds
"Holden's Manifesto"
(Season 16)
"Forgiving Rollins"
(Season 16)
4
Cathy Moriarty-Gentile
New York City Police Department
(N.Y.P.D.) 27th Precinct, Manhattan
Lieutenant (later promoted to Captain) Toni Howard
"Poisoned Motive"
(Season 14)
"Amaro's One-Eighty"
(Season 15)
2
Dylan Price
New York City Police Department
(N.Y.P.D.), Queens/Manhattan South/Bronx Homicide Department
Detective Danny Tatum
"Asunder"
(Season 2)
"Protection"
(Season 3)
3
Erik Palladino
New York City Police Department
(N.Y.P.D.), Queens Homicide Department Detective Dave Duethorn
"Damaged"
(Season 4)
"Dominance"
(Season 4)
2
Adam Kulbersh
New York City Police Department
(N.Y.P.D.), Computer Crimes
(C.C.) Detective Ben Suarato
"Painless"
(Season 5)
"Strain"
(Season 7)
3
Scott William Winters
New York City Police Department
(N.Y.P.D.) Detective
Joe "Doom" Dumas
"Lost Traveler"
(Season 13)
"Undercover Blue"
(Season 14)
2
Curt Bouril
New York City Police Department
(N.Y.P.D.) Intelligence Bureau
(I.B.) Detective Carlson
"Beast's Obsession"
(Season 15)
"Post-Mortem Blues"
(Season 15)
2
Nikki Estridge
New York City Police Department
(N.Y.P.D.) Intelligence Bureau
(I.B.) Detective Delano
"Beast's Obsession"
(Season 15)
"Post-Mortem Blues"
(Season 15)
2
Nikki M. James
New York City Police Department
(N.Y.P.D.) Detective Gail Dunbar
"Padre Sandungeuro"
(Season 16)
"Undercover Mother"
(Season 16)
2
Donnetta Lavinia Grays
New York City Police Department
(N.Y.P.D.) Officer Ramirez
"Shaken"
(Season 5)
"Alternate"
(Season 9)
7
William H. Burns
New York City Police Department
(N.Y.P.D.) Officer Robbins
"Counterfeit"
(Season 3)
"Influence"
(Season 7)
6
Joe Lisi
New York City Police Department
(N.Y.P.D.) Parole Officer
Craig Lennon
"Demons"
(Season 7)
"Snatched"
(Season 10)
3
Sam Riley
New York City Police Department
(N.Y.P.D.) Officer Eric Bruny
"Uncle"
(Season 8)
"Blinded"
(Season 9)
2
Eric Schneider
New York City Police Department
(N.Y.P.D.) Officer Eddie Nelson
"Shattered"
(Season 11)
"Delinquent"
(Season 12)
2
Shannon Garland
New York City Police Department
(N.Y.P.D.) Officer Denise LeGrange
"Spiraling Down"
(Season 13)
"Undercover Mother"
(Season 16)
2
Donnetta Lavinia Grays
Former New York City Police Department
(N.Y.P.D.) Officer Anthony Parker
"Home Invasions"
(Season 13)
"Gridiron Soldier"
(Season 15)
2
Derrick Baskin
New York City Police Department
(N.Y.P.D.) Officer (later promoted to Detective) Cash Gilette
"Acceptable Loss"
(Season 14)
"Undercover Mother"
(Season 16)
2
Matt Wood
New York City Police Department
(N.Y.P.D.) Officer Kenneth Parker
"Internal Affairs"
(Season 15)
"Beast's Obsession"
(Season 15)
3
Scott Sowers
New York City Police Department (N.Y.P.D.) Internal Affairs Bureau
(I.A.B.) Lieutenant Waldman
"Paranoia"
(Season 2)
"Runaway"
(Season 2)
2
Robert John Burke
New York City Police Department (N.Y.P.D.) Internal Affairs Bureau
(I.A.B.) Sergeant
(later promoted to Lieutenant)
Edward "Ed" Tucker
"Counterfeit"
(Season 3)
N/A
19+
Michael Potts
New York City Police Department (N.Y.P.D.) Internal Affairs Bureau
(I.A.B.) Sergeant Cole Draper
"Above Suspicion"
(Season 14)
"Spring Awakening"
(Season 15)
4
Caren Browning
New York City Police Department (N.Y.P.D.)
Crime Scene Unit (C.S.U.)
Captain Judith Siper
"Dominance"
(Season 4)
"Delinquent"
(Season 12)
41
Welly Yang
New York City Police Department (N.Y.P.D.)
Crime Scene Unit (C.S.U.) Forensics
Technician Georgie
"A Single Life"
(Season 1
"Soulless"
(Season 4)
12
Lou Carbonneau
New York City Police Department (N.Y.P.D.)
Crime Scene Unit (C.S.U.) Forensics
Technician Harry Martin
"Secrets"
(Season 2)
"Lust"
(Season 4)
10
Daniel Sunjata
New York City Police Department (N.Y.P.D.)
Crime Scene Unit (C.S.U.) Forensics
Technician Burt Trevor
"Prodigy"
(Season 3)
"Families"
(Season 5)
15
Jordan Gelber
New York City Police Department (N.Y.P.D.)
Crime Scene Unit (C.S.U.) Forensics
Technician David Layton
"Dolls"
(Season 4)
"Dominance"
(Season 4)
8
Mike Doyle
New York City Police Department (N.Y.P.D.)
Crime Scene Unit (C.S.U.) Forensics
Technician Ryan O'Halloran
"Choice"
(Season 5)
"Zebras"
(Season 10)
52
Paula Garcés
New York City Police Department (N.Y.P.D.)
Crime Scene Unit (C.S.U.) Forensics
Technician Millie Vizcarrondo
"Strain"
(Season 7)
"Alien"
(Season 7)
4
Noel Fisher
New York City Police Department (N.Y.P.D.)
Crime Scene Unit (C.S.U.) Forensics
Technician Dale Stuckey
"Ballerina"
(Season 10)
"Zebras"
(Season 10)
4
James Chen
New York City Police Department (N.Y.P.D.)
Crime Scene Unit (C.S.U.) Forensics
Technician Adrienne 'Andy' Sung
"Pop"
(Season 12)
"Missing Pieces
(Season 13)
7
Max Baker
New York City Police Department (N.Y.P.D.)
Crime Scene Unit (C.S.U.) Forensics
Technician Colin Bennett
"Justice Denied"
(Season 13)
"Brief Interlude"
(Season 14)
2
Joel de la Fuente
New York City Police Department (N.Y.P.D.)
Technical Assistance Response Unit
(T.A.R.U.) Lieutenant Ruben Morales
"Surveillance"
(Season 3)
"Bully"
(Season 12)
52
Leslie Hendrix
New York City Assistant Chief
Medical Examiner (M.E.)
Doctor Elizabeth Rodgers
"Payback"
(Season 1)
"Misleader"
(Season 1)
9
Lance Reddick
New York City Medical Examiner
(M.E.) Doctor Taylor
"The Third Guy"
(Season 1)
"Inheritance"
(Season 3)
6
J.K. Simmons
New York City Police Department (N.Y.P.D.) /
Manhattan District Attorney's Office
Psychologist / Psychiatrist
Doctor Emil Skoda
"The Third Guy"
(Season 1)
"Folly"
(Season 2)
6
Audra McDonald
New York City Police Department (N.Y.P.D.) Psychologist
Doctor Audrey Jackson
"Contact"
(Season 1)
"Slaves"
(Season 1)
2
Mary Stuart Masterson
New York City Police Department
(N.Y.P.D.) Psychiatrist
Doctor Rebecca Hendrix
"Weak"
(Season 6)
"Philadelphia"
(Season 8)
5
Jeremy Irons
Federal Bureau of Investigation
(F.B.I.) Psychiatrist
Doctor Cap Jackson
"Mask"
(Season 12)
"Totem"
(Season 12)
2
Bill Irvin
Private Practice
Psychologist
Doctor Peter Lindstrom
"Surrender Benson"
(Season 15)
"Intimidation Game"
(Season 16)
10
Joselin Reyes
New York City Fire Department
Emergency Medical Technician
Paramedic Martinez
"Coerced"
(Season 5)
N/A
15
Stephen Gregory
New York City Emergency Room
Doctor Kyle Beresford
"Sick"
(Season 5)
N/A
18
Elizabeth Flax
New York City Emergency Room
Nurse Carey Hutchins
"Abomination"
(Season 5)
"Bullseye"
(Season 12)
12
Sarah Street
New York City Bellevue Hospital
Center Emergency Room
Doctor Janice Cole
"Psycho/Therapist"
(Season 15)
"Beast's Obsession"
(Season 15)
2
Linda Powell
New York City Administration Children's Services
Case Worker Lauren White
"Control"
(Season 5)
"Locum"
(Season 12)
6
Thedra Porter
New York City Administration Children's Services
Case Worker Chantal Jackson
"Downloaded Child"
(Season 5)
"Surrendering Noah"
(Season 16)
5
Charlayne Woodard
Sister Peg
"Silence"
(Season 3)
"Smoked"
(Season 12)
8
Karl Kenzler
Father Denis
"Fat"
(Season 7)
"Sin"
(Season 8)
3
Gbenga Akinnagbe
Father Biobaku
"Dreams Deferred"
(Season 14)
"Amaro's One-Eighty"
(Season 15)
3
Leslie Odom, Jr.
Reverend Curtis Scott
"American Tragedy"
(Season 15)
"Perverted Justice"
(Season 16)
6
Erica Bradshaw
Court Clerk Officer Lyons
"Gone"
(Season 7)
N/A
18
Attorneys/Judges
Edit
Actor
Character
First episode
Last episode
Number of
appearances
Jeffrey DeMunn
Manhattan Chief Assistant
District Attorney
(C.A.D.A.) Charlie Phillips
"Baby Killer"
(Season 2)
"Countdown"
(Season 2)
2
Ron Leibman
Manhattan Executive Assistant
District Attorney
(E.A.D.A.) Stan Villani
"Repression"
(Season 3)
"Ridicule"
(Season 3)
4
Harry Connick, Jr.
Manhattan Executive Assistant
District Attorney
(E.A.D.A.) David Haden
"Official Story"
(Season 13)
"Justice Denied"
(Season 13)
4
Judith Light
Former Manhattan Sex Crimes Bureau, Bureau Chief Assistant
District Attorney (B.C.-A.D.A.) / New York County Trial Judge Elizabeth "Liz" Cara Donnelly
"Guilt"
(Season 3)
"Behave"
(Season 12)
25
Gloria Reuben
Manhattan Homicide Bureau, Bureau Chief Assistant
District Attorney / Manhattan Assistant U.S. Attorney
(A.U.S.A.) Christine Danielson
"Snitch"
(Season 9)
"Dirty"
(Season 12)
3
Paget Brewster
Manhattan Public Integrity Unit,
Bureau Chief Assistant
District Attorney
(B.C.-A.D.A.) Paula Foster
"Lost Reputation"
(Season 14)
"Above Suspicion"
(Season 14)
2
Pam Grier
Manhattan Assistant U.S. Attorney
(A.U.S.A.) Claudia Williams
"Disappearing Acts"
(Season 4)
"Pandora"
(Season 4)
2
Angie Harmon
Manhattan Assistant District
Attorney (A.D.A.)
Abigail "Abbie" Carmichael
"Payback"
(Season 1)
"Entitled"
(Season 1)
6
Jenna Stern
Manhattan Assistant District
Attorney (A.D.A.)
Kathleen Eastman
"Limitations"
(Season 1)
"Chat Room"
(Season 1)
2
Reiko Aylesworth
Manhattan Assistant District
Attorney (A.D.A.) Erica Alden
"Contact"
(Season 1)
"Slaves"
(Season 1)
3
Lizette Carrion
Manhattan Assistant District
Attorney (A.D.A.) Kristen Torres
"Swing"
(Season 10)
"Zebras"
(Season 10)
2
Gretchen Egolf
Former New Jersey Homicide
Bureau, Assistant District Attorney
(A.D.A.) / New York City
Defense Attorney Kendra Gill
"Hothouse"
(Season 10)
"Rhodium Nights"
(Season 13)
4
Christine Lahti
Manhattan Sex Crimes Bureau,
Assistant District Attorney
(A.D.A.) Sonya Paxton
"Unstable"
(Season 11)
"Pursuit"
(Season 12)
7
Sharon Stone
Manhattan Sex Crimes Bureau,
Assistant District Attorney
(A.D.A.) Jo Marlowe
"Torch"
(Season 11)
"Shattered"
(Season 11)
4
Francie Swift
Former Manhattan Sex Crimes
Bureau, Assistant District Attorney
(A.D.A.) / New York City Defense Attorney Sherri West
"Bullseye"
(Season 12)
"Double Strands"
(Season 13)
5
Melissa Sagemiller
Manhattan Sex Crimes Bureau,
Assistant District Attorney
(A.D.A.) Gillian Hardwicke
"Branded"
(Season 12)
"Bombshell"
(Season 12)
10
Tabitha Holbert
Manhattan
Assistant District Attorney
(A.D.A.) Rose Callier
"True Believers"
(Season 13)
"Producer's Backend"
(Season 16)
6
Greg Germann
Westchester County / Kings County
Assistant District Attorney
(A.D.A.) Derek Strauss
"Undercover Blue"
(Season 14)
"Post-Mortem Blues"
(Season 15)
3
Jessica Phillips
Manhattan Corporation Counsel,
Assistant District Attorney
(A.D.A.) Pippa Cox
"Born Psychopath"
(Season 14)
"Glasgowman's Wrath"
(Season 16)
5
Rob Bartlett
New York City Defense Attorney
Milton Schoenfeld
"Closure"
(Season 1)
"Waste"
(Season 4)
6
Josh Pais
New York City Defense Attorney
Robert Sorenson
"Remorse"
(Season 1)
"Stolen"
(Season 3)
3
Craig Wroe
New York City Defense Attorney
James Woodrow
"Slaves"
(Season 1)
"Fight"
(Season 9)
9
Ned Eisenberg
New York City Defense Attorney
Roger Kressler
"Wrath"
(Season 3)
"Legitimate Rape
(Season 14)
19
Peter Hermann
New York City Defense Attorney
Trevor Langan
"Monogamy"
(Season 3)
N/A
30
Jill Marie Lawrence
New York City Defense Attorney
Cleo Conrad
"Rooftop"
(Season 3)
"Signature"
(Season 9)
17
John Cullum
Former New York City Defense Attorney /
New York County Trial Judge
Barry Moredock
"Appearances"
(Season 4)
"Possessed
(Season 12)
11
Viola Davis
New York City Defense Attorney
Donna Emmett
"Mercy"
(Season 4)
"Retro"
(Season 10)
7
Peter Riegert
New York City Defense Attorney
Chauncey Zeirko
"Sick"
(Season 5)
"Savant"
(Season 9)
7
David Thornton
New York City Defense Attorney
Lionel Granger
"Loss"
(Season 5)
"Quickie"
(Season 10)
10
J. Paul Nicholas
New York City Defense Attorney
Linden Delroy
"Game"
(Season 6)
"Street Revenge"
(Season 13)
12
Joe Grifasi
New York City Defense Attorney
Heshy Horowitz
"Raw"
(Season 7)
"Deadly Ambition"
(Season 14)
9
Kelly Bishop
New York City Defense Attorney
Julia Zimmer
"Persona"
(Season 10)
"Zebras"
(Season 10)
2
Delaney Williams
New York City Defense Attorney
John Buchanan
"Savior"
(Season 11)
"Devastating Story"
(Season 16)
8
Ron Rifkin
New York City Defense Attorney
Marvin Exley
"Scorched Earth"
(Season 13)
"Producer's Backend"
(Season 16)
6
Reg E. Cathey
New York City Defense Attorney
Barry Querns
"Rhodium Nights"
(Season 13)
"Undercover Blue"
(Season 14)
4
Nia Vardalos
New York City Defense Attorney
Minonna Efron
"Criminal Hatred"
(Season 14)
"Thought Criminal"
(Season 15)
3
Lauren Ambrose
New York City Defense Attorney
Vanessa Mayer
"Her Negotiation"
(Season 14)
"Surrender Benson"
(Season 15)
2
Renee Elise Goldsberry
New York City Defense Attorney
Martha Marron
"Psycho/Therapist"
(Season 15)
"Beast's Obsession"
(Season 15)
2
Edwin Lee Gibson
New York City Defense Attorney
Orton Freeman
"Betrayal's Climax"
(Season 15)
"Spring Awakening"
(Season 15)
2
Harvey Atkin
New York County Trial Judge
Alan Ridenour
"Limitations"
(Season 1)
"Delinquent"
(Season 12)
18
Tom O'Rourke
New York County Trial Judge
Mark Seligman
"Honor"
(Season 2)
"Influence"
(Season 7)
19
Joanna Merlin
New York County Trial Judge
Lena Petrovsky
"Legacy"
(Season 2)
"Reparations"
(Season 12)
43
Audrie J. Neenan
New York County Trial Judge
Marilyn Haynes
"Rooftop"
(Season 3)
"Monogamy"
(Season 3)
2
David Lipman
New York County Trial Judge
Arthur Cohen
"Greed"
(Season 3)
"Selfish"
(Season 10)
13
Sheila Tousey
New York County Trial Judge
Danielle Larsen
"Damaged"
(Season 4)
"Obscene"
(Season 6)
10
Audrie J. Neenan
New York County Trial Judge
Lois Preston
"Futility"
(Season 4)
"Pop"
(Season 12)
20
Peter McRobbie
New York County Trial Judge
Walter Bradley
"Abomination"
(Season 5)
"Twenty-Five Acts"
(Season 14)
18
Patricia Kalember
New York County Trial Judge
Karen Taten
"Doubt"
(Season 6)
"Penetration"
(Season 12)
9
Jenna Stern
New York County Trial Judge
Elana Barth
"Scorched Earth"
(Season 13)
N/A
7+
Ami Brabson
New York County Trial Judge
Karyn Blake
"Child's Welfare"
(Season 13)
"Parole Violations"
(Season 16)
7
Jayne Houdyshell
New York County Trial Judge /
Family Court Ruth Linden
"Silence"
(Season 3)
"Surrendering Noah"
(Season 16)
10
External links
Edit