Lynn Cohen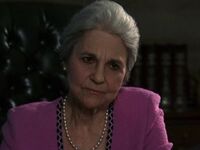 ...as Judge Mizener
Date of birth
3 July 1944
Place of birth
Kansas City, Missouri
IMDb profile
Lynn Cohen is an actress who played five different characters in Law & Order, Law & Order: Special Victims Unit, and Law & Order: Criminal Intent. She is probably best known for playing Judge Elizabeth Mizener in several episodes from Law & Order.
Cohen is also known for playing Magda in the HBO series Sex and the City.
Appearances
Edit
Ad blocker interference detected!
Wikia is a free-to-use site that makes money from advertising. We have a modified experience for viewers using ad blockers

Wikia is not accessible if you've made further modifications. Remove the custom ad blocker rule(s) and the page will load as expected.