Max Ehrich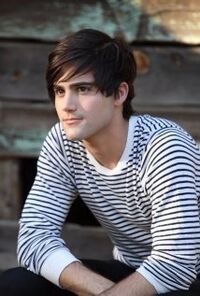 Character
Daniel Pryor
Date of birth
24 June
1991
Place of birth
Marlborough Township, New Jersey
Max Ehrich (born in Marlborough Township, New Jersey) is an actor who guest-starred as Daniel Pryor on Law & Order: Special Victims Unit in the episode "Pornstar's Requiem".
Ehrich starred in the 2010 Lifetime network movie The Pregnancy Pact. He has also guest-starred on television shows such as iCarly, Shake it Up, Ugly Betty, and Parenthood.
He also portrayed the role of Fenmore Baldwin on the soap opera The Young and the Restless.
Ad blocker interference detected!
Wikia is a free-to-use site that makes money from advertising. We have a modified experience for viewers using ad blockers

Wikia is not accessible if you've made further modifications. Remove the custom ad blocker rule(s) and the page will load as expected.