Michael B. Jordan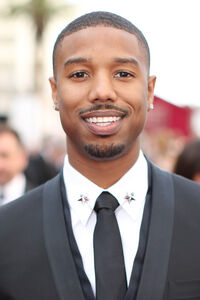 Date of birth
February 9th, 1987
Place of birth
Santa Ana, California
IMDb profile
Michael B. Jordan is an actor who is known for starring in films such as Creed, Fantastic Four, Chronicle, Hardball and That Awkward Moment.
He appeared on TV shows such as Friday Night Lights, The Assistants, All My Children and The Wire.
In 2010, he guest-starred on Law & Order: Criminal Intent in the episode "Inhumane Society" as Danny Ford.
Ad blocker interference detected!
Wikia is a free-to-use site that makes money from advertising. We have a modified experience for viewers using ad blockers

Wikia is not accessible if you've made further modifications. Remove the custom ad blocker rule(s) and the page will load as expected.