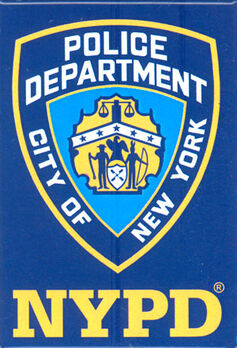 The New York City Police Department (NYPD) is currently the largest police force in North America, with primary responsibilities in law enforcement and investigation within the five boroughs of New York City. The NYPD is headquartered at the One Police Plaza.
Departments
The NYPD has a broad array of specialized services, including:
Precincts
Each precinct is responsible for safety and law enforcement within a designated geographic area. Police units based in these precincts patrol and respond to emergencies.
Ranks
Personnel
Ad blocker interference detected!
Wikia is a free-to-use site that makes money from advertising. We have a modified experience for viewers using ad blockers

Wikia is not accessible if you've made further modifications. Remove the custom ad blocker rule(s) and the page will load as expected.