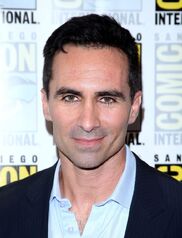 Nestor Carbonell (born on December 1, 1967 in New York City, New York) is an actor who has appeared in various television shows & movies.
On TV, he is known for his roles on shows such as "Lost," "Strong Medicine," "Suddenly Susan" and "Bates Motel."
In the Law & Order franchise, Carbonell guest starred in an episode of Law & Order in 1991 in the episode "Out of Control" as Stuart Carradine.