Paul Adelstein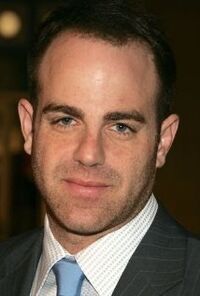 Character
Dr. Neil Alexander
Date of birth
April 29, 1969
Place of birth
Chicago, Illinois
IMDb profile
Paul Adelstein (born on April 29, 1969 in Chicago, Illinois) is an actor who is well-known for his role as Dr. Cooper Friedman on the ABC series & "Grey's Anatomy" spin-off "Private Practice."
In 2015, he guest-starred on Law & Order: Special Victims Unit in the episode Decaying Morality as Dr. Neil Alexander.
Ad blocker interference detected!
Wikia is a free-to-use site that makes money from advertising. We have a modified experience for viewers using ad blockers

Wikia is not accessible if you've made further modifications. Remove the custom ad blocker rule(s) and the page will load as expected.