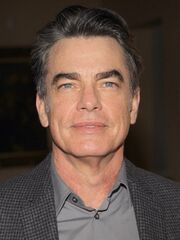 Peter Gallagher (born Peter Killian Gallagher on August 19, 1955 in New York City, New York) is an actor who has a recurring role on Law & Order: Special Victims Unit as Deputy Chief William Dodds.
He is known for his role as Sandy Cohen on the FOX Network drama series "The O.C."
Ad blocker interference detected!
Wikia is a free-to-use site that makes money from advertising. We have a modified experience for viewers using ad blockers

Wikia is not accessible if you've made further modifications. Remove the custom ad blocker rule(s) and the page will load as expected.