The Technical Assistance Response Unit (TARU) is a unit of the New York City Police Department.
TARU provides investigative technical equipment and tactical support to all bureaus within the department, in addition they also provide assistance to other City, State and Federal agencies.
The unit also deals with several forms of computer forensics.
Forensic investigations:
Edit
Episode: "Life Line"
Murder victim Teresa Richter received one phone call before she was killed. TARU determined that the call was made from a disposable cell, and also where the phone was bought.
Episode: "Mean"

Episode: "Head"
TARU Ruben Morales investigated the camera found in a toilet. He determined that the camera couldn't have been placed a long time ago, and that the receiver was not more than a block away.
He also investigated the sexual assault that the hidden camera caught on tape. He looked at the tape, and tried to clear out the victim's face. He determined that the perp had to be a woman.

Episode: "Manipulated"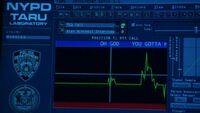 TARU Ruben Morales compared the voice of Alan Anthony Winchell to the 911 call made from his fiancée's Vicky Riggs' apartment. He determined that Winchell was not the man on the 911 call.
Morales also called in a favor from the State Police. They have access to all drivers licenses issued in the state of New York. He compared the photo of Vicky's mystery lover to all licenses. He identified Linus McKellen as Vicky's lover.
Ad blocker interference detected!
Wikia is a free-to-use site that makes money from advertising. We have a modified experience for viewers using ad blockers

Wikia is not accessible if you've made further modifications. Remove the custom ad blocker rule(s) and the page will load as expected.